International Day for Disaster Risk Reduction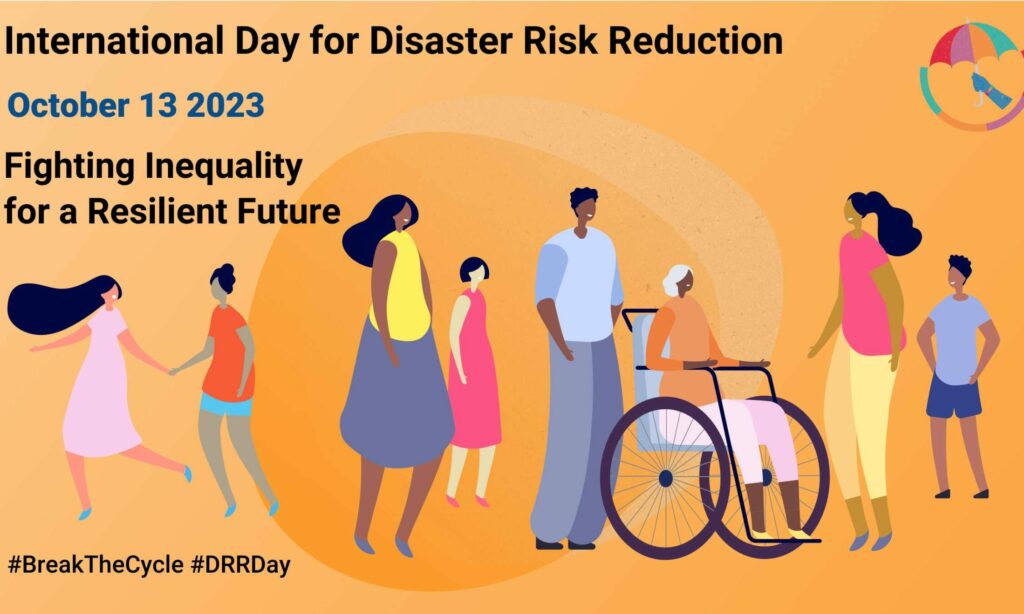 October 13th marks the United Nations' International Day for Disaster Risk Reduction, an annual observance that serves as a global call to action on the increasingly devastating impact of natural disasters. This year, the focus is on the theme of disasters and inequality—a subject that has direct relevance to the work we're doing at ChEESE.
A Sobering Outlook
According to the latest data, by 2030 the world will experience around 560 disasters annually due to current climate trends. An additional estimated 37.6 million people will find themselves living in extreme poverty because of the impacts of climate change and disasters. In a worst-case scenario, that number could climb to an additional 100.7 million people by 2030.
2023 Theme: Disasters and Inequality
This year, the United Nations Office for Disaster Risk Reduction (UNDRR) is shining a light on the deeply entrenched issue of inequality exacerbated by disasters. The theme of this year's observance calls for fighting inequality to build a more resilient future. UNDRR encourages global citizens and organizations to take proactive measures to break the cycle of disaster and growing inequality.
The Sendai Framework and Global Goals
The theme of this year's International Day for Disaster Risk Reduction aligns seamlessly with the Sendai Framework. This international agreement is aimed at preventing and reducing the loss of lives, livelihoods, and basic infrastructure due to natural disasters. The Sendai Framework and the Paris Agreement on climate change work hand in hand towards the fulfillment of the United Nations Sustainable Development Goals.
ChEESE: A Pillar in Disaster Risk Mitigation
At the intersection of supercomputing and geophysics, the ChEESE project stands as a testament to the power of collaborative research. We leverage high-performance computing to simulate, understand, and ultimately mitigate the impact of natural disasters like earthquakes and tsunamis. By preparing community flagship codes and developing pilot demonstrators, ChEESE aims to address the pressing scientific issues that are also accentuated by climate change and inequality.